Renea Lynn Gillum Attorney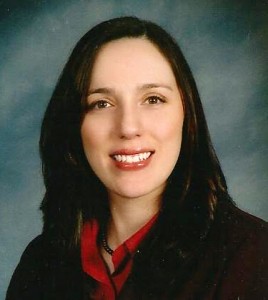 Experienced Michigan Family Law Attorneys
Renea Lynn Gillum is an associate attorney at The Law Offices of John Julius Danielski, P.C. She has negotiated many favorable settlements and assisted clients in very contentious divorce, custody, child support, and probate cases.
She also represents clients in criminal cases, often related to divorce matters, such as domestic violence and drunk driving.
Renea Gillum is a member of the Michigan Bar's Family Law Section. She earned her Juris Doctor from Wayne State University Law School in 2009, and her B.A. from Marygrove College where she received several awards including the Presidential Scholar Award and the Distinguished Scholar Award. In addition, Ms. Gillum is admitted to the State Bar of Michigan and the Federal District Court from the Eastern District of Michigan.
Getting the Results You Deserve
Located in Taylor, Michigan, the Law Offices of John Danielski will handle your family law matter to your satisfaction. If you want to fight, We will fight. If you want to settle quickly and quietly, we will do that, too. You will get the results you want and the settlement that you deserve.
The law firm has experience getting results in a wide variety of family law cases — including divorce, alimony, custody, visitation and child support. Or, if you are looking to adopt a child, we can guide you through that legal process
Our Attorney Can't Protect Your Heart, but We Can Protect Your Rights
The Law Offices of John Danielski follows this simple motto: "I can't protect your heart, but I can protect your rights." Since we have extensive experience in family law, we know that people facing the prospect of getting a divorce aren't sure about the legal process. Therefore they come to us looking for guidance. So, we take the time to describe what to expect without making outlandish promises. We will also explain the possible outcomes in a straightforward manner.
Contact the Law Offices of John Danielski
The Law Offices of John Danielski located in Taylor, Michigan. Attorneys serve people living throughout the Downriver area of southeast Michigan. Also, including Wayne County, Monroe County, Washtenaw County, Macomb County, and Oakland County. So, contact us by filling out the form on this website or call 734-284-9399 (local) or 866-249-3561 (toll-free) to set up a free initial consultation.