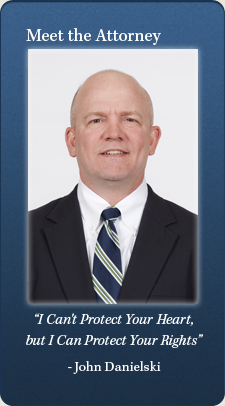 Divorce Inherited Property
When you got married, did your parents give you a house? If so, did they give it to you, or did they give it to both of you?
This important distinction is one that the lawyers at the Law Offices of John Danielski ask about. This is to determine what property or money you have inherited during your marriage. In Michigan, the law will allow you to keep any gifts or inherited property during a divorce. Although, the court will require proof. Which is why the experience of John Danielski is necessary. Contact Attorney, John Danielski
Full Analysis of the Marital Estate
When inherited property considered during the division of marital property. It may be necessary to reference wills or other written or verbal evidence. Although the inherited property is viewed as separate property. Also, it is an important part of the process to investigate if that property was shared during the marriage.
It makes a difference if assets and property commingled. Consequently, a judge might consider the inheritance a joint asset. However, John Danielski looks deeper to show how the inherited property or money used during the marriage. Also, if monies kept separate or mixed in the marital estate.
Inheritance Lawyer - Get Results
There are no exact rules when it comes to how the court will divide any inherited property or assets during a divorce. Which is why it is important to have an attorney by your side to put the evidence in context.
Remember, John Danielski operates by the, "I can't protect your heart, but I can protect your rights," adage.  As a result, you can count on John to get you the settlement you deserve.
Contact the Law Offices of John Danielski
The Law Offices of John Danielski is headquartered in Taylor, Michigan. The firm serves people living throughout Wayne, Monroe, Washtenaw, Macomb, and Oakland counties. Please call us at 734-284-9399 to set up a free initial consultation.